There are many users who are not used to Microsoft Windows. They are more into Apple Macs. The Macs are also good technology when it comes to using a computer. Both Windows and Mac share some similar features.
Well, we are not here to discuss their similarities or comparing one another. Now, we know that macOS is a more secure operating system than windows.
But you'd be a very wise person to look upon the security features that macOS has to offer because like the windows, Macs can get viruses. Here will be explaining the need for antivirus software and to protect your Macs from getting a virus.
Now, questions might pop up in your mind. Do Macs get a virus? Do Macs need and antivirus software? If we do, would it be the same as we use for Windows?
According to the Malwarebytes report of the top 25 threats detection in 2019. There were six Macs Threat and two were in the top 5. The number two malware in the top five was a Mac adware called NewTab.
Mac users might start to get panic, Right? Well, there is a reason for concern but Apple has some measures put in the operating system that should protect Mac from certain malware.
Still, Mac remains secure thanks to the built-in security feature, like the Gatekeeper which prevents or blocks the software without the user's authorization or which hasn't been approved by Apple.
What Are The Latest Mac Virus And Threats?
Shlayer Trojan is the new threat that hit 10 per cent in Macs monitored by Kaspersky in 2019. But according to the company, this threat has around since February of 2018.
The Crossrider is an adware that infects the Macs operating system through a fake installation of Adobe Flash player.
The software flash player which you install from a BitTorrent not only installs the software its self but other various apps like Chumsearch Safari Extension, Advanced Mac Cleaner, MyShopCoupon+, media downloader, and MyMacUpdater.
Threats like OSX/NewTab which appeared in 2018 of December. According to Malwarebyte, this type of threat is a part of the adware family, which does is that they attempt to redirect the search on the web for earning illegal money.
This threat not only does that but it adds a tab to Safari. The threat comes from fake maps, fake flights or even fake tracking pages. There is another mac threat called OSX/Crescent Core.
This Malware was accessible to download from multiple websites and also showed up on the Google search engine. It was dressed as a DMG file of the Flash Player. But it does it that it would install a file called LaunchAgent, Advanced Mac Cleaner, and Safari Extension.
Now before installing these file malware would check first whether or whether not there is an antivirus tool installed but The Crescent Core would easily sneak pass the Apple's Gatekeeper as it was signed by a known developer.
So the best way to protect your Mac device from the above threat is by not installing a third-party software until and unless it is from its App Store or an identified developer.
You can its own built software by going in System Preferences>Security & Privacy> General. But for some reason, if you would install from an unknown or unidentified developer than Apple would warn you to check for his authenticity.
How Apple Protects Your Mac From Malware?
Apple goes great when it comes to protecting your Mac device from malware. The has made a built-in anti-malware protection feature into the macOS.
Like before you open a file, the macOS will check for the malware by looking against the malware list, and even there no reason at all for the concern Mac will not allow to access the application from a developer that hasn't been approved.
Xprotect is Mac's malware scanning tool. It works in the background and requires no user configuration whatsoever. Apple has a malicious application list that checks when open the downloaded application.
This is similar work that other third-party antivirus software does. So you don't have to bother download another software to save you, Mac, from malware when it is already fed it into your operating system and on top, it does not hamper Macs speed.
If you try to open the downloaded files which contain some sort of malware. The Mac will give you a warning that "this file will is harmful" along with the type of malware it has. So immediately delete that application or file.
macOS also blocks that downloaded software that has been digitally signed, it is a process where Apple approves the developer. So you showed with a familiar message when try to open or install an unsigned software "[this app] cant' be opened because it is from an unidentified developer.
I mentioned Gatekeeper above, it can be controlled through the Security & Privacy section of System Preferences. In the Security & Privacy click on the General Tab and choose the Allow Application Download From.
This includes download from the App Store or App Store and identified developers. Once there was an option to disable the feature by choosing Anywhere, but it no longer exists.
Well, this hardly doesn't mean that you can't open those applications that Apple hasn't approved. You will dig in the settings do to so. Optioning the App Store and identified developers is the best choice.
As all of the software is downloaded via the App store, so the involvement of The Gatekeeper becomes less when you have downloaded the apps manually. You can bypass the protection when its need.
Let us say, you install an application that you are sure is 100% safe. Well simply hold down Ctrl key, click it, and select Open. This will mark it as being trusted.
Security Features In MacOS Catalina!
Apple launched Catalina In October of 2019, it came with many new security and privacy features. The thing you might have noticed is how Catalina forces apps to ask for permission before it has been accessed by the user.
Another change that has brought up is now macOS is stored in a separate disk volume. If you look in the Disk Utility you may see two volume, one is your usual home volume and second separate Home – Data volume.
This means that all your important system files are completely in a separate disk which makes it tougher to access it. This prevents those apps from getting into your system files that may harm or cause damage.
Another enhanced feature that arrived with Catalina in 2019 is;
Gatekeeper will check all apps for security purpose
All the installed apps will get permission before being accessed.
Whether it is approved by Apple Watch
Activation Lock feature on all Macs with the T2 chip. This means you will be able to brick your Mac remotely.
Find My App feature, which works if your device has been lost or stolen and you can recover it back.
You can block senders in Mail by clicking on Block Contact.
Security Features In macOS Mojave
Security enhanced features that arrived with macOS Mojave in 2018 are;
Now, I don't like this feature but it is considered to be one of the best features it has to offer. Strong password suggestion, means that whenever you open your account on a website in a Safari, it will suggest you to key a strong password.
This password is then saved to the iCloud so that you don't have to remember it. According to them, it's a lot rather use the same password over and over again.
Another good feature is that if you are access to something and as security, they send you a code that you then have to insert it. When using Safari, it automatically inserts the for you which you received via SMS. Safari also limits fingerprinting.
When software tries to take over your Macs control, it will ask permission to do so. Like a camera and microphone. Mac with T2 Has various security features which include Touch ID.
When Apple's Security Measures Aren't Enough
The above features mentioned are all great, but unluckily there have been cases when the Gatekeeper has been bypassed by the malware which has got an approved signature of a developer, like CrescentCore which I mentioned earlier that was able to bypass the Gatekeeper.
It is not always that malware can bypass the Gatekeeper, in the of Linker a zero-day was able to exploit a Gatekeeper. Apple quickly reacts to these types of situation, but in some places, The Company has ignored the identified vulnerability.
It happened when a teenager reported a Group Facetime vulnerability, meaning someone can hear or listen to the call, and to your disappointment, Apple failed to act.
Security Updates
The way that Apple issues security is that they usually issue to the latest version of macOS and two other versions prior to it.
Like in July of 2019 when Apple issued an update for macOS Mojave alongside with the security updates for macOS Sierra and macOS High Sierra. Usually the device is has a built-in feature where it automatically installs the update.
However, in the case of macOS Sierra and macOS High Sierra, their security update in July 2019 was pulled back due to the problem people faced after installing it.
How does Apple respond To Security Threats?
No matter how much Apple has security measures in place, but from time to time Mac is threatened by malicious malware.
Despite Apple having its security research team, it mostly depends on the users than those independent researchers who are helping by reporting any flaws they find on Apple's products.
To terminate this, Apple has an incentive program that rewards S200,000 for such discoveries, which depends upon the seriousness of the flaw.
We are imagining that Mac users will be very pleased to hear that Apple is a motivating incentive program in reporting vulnerabilities.
Incentivizing security researchers to let Apple know about the flaws make it the Apple product safer rather giving it to the hackers.
There was a flaw discovered on 28 November 2017. It was the High Sierra root bug. It was a flaw in macOS 10.13 that allows a person to access the settings on Mac without the need of a password.
Apple quickly issued a statement that it was a working process and it will be fixed and an update will be released within a couple of days.
How To Keep Your Mac Safe From Malware?
Apple does whatever it takes to save its products such as Mac, but in addition, the user itself has to work with it, installing new updates when it is been released, avoiding from link suspicious links in emails, not even installing Flash and further on.
There are many third-party antivirus software for Mac that you can also try.
1-#Keep MacOS Up To Date
Keeping your device updated is a key feature. The update brings a lot of new features that can be helpful whether in terms of security or terms of other stuff. Apple addresses flaws and vulnerabilities with Mac through an update.
So it is very important to keep your Mac device updated. Checking regularly for an OS update is a key part when it comes to security strategy.
You can also enable an automatic update in your Mac as soon as the new update of the operating system is issued.
Follow these steps;
How To Automatically Install macOS Catalina And macOS Mojave Software Updates?
Open Your System Preferences.
Then, Click on the Software Update
Tick on the box beside Automatically keep my Mac up to date
Or you can click on Advance and choose from automatically check for updates, download new updates when available, install macOS updates
and install app updates from the App Store.
How To Automatically Install High Sierra Software Update?
First three is the same as above;
Open Your System Preferences.
Then, Click on the Software Update
Tick on the box beside Automatically keep my Mac up to date
If you want to choose to download your new updates automatically you need to make sure the box is checked beside the install macOS updates
How To Manually Install MacOS Software Updates
If you don't want to choose to install your update automatically, they should check for updates and install them manually.
In High Sierra and earlier you can go to the Mac App Store and check for updates.
In Mojave, you need to go to the Software Update pane in System Preferences.
After installing an update you need to restart to the computer. A 460 MB update can take about 8 minutes but, a larger update can take 20
minutes, and after restarting it and installing it will sum up to 25 minutes.
2-#Do Not Connect To Public Wi-Fi Networks
Be very cautious when connecting to a public Wi-fi network as there may be a person spying and could gain access to your password and other private information or could when hack your device, you could never know.
Someone can be tricky and step there own wifi hotspot pretending to be a coffee shop. Once you are connected they can easily steal all your information without you noticing.
3-#Do Not Install Flash
Malwarebytes and recommend that you do not install Flash Player. Flash player update can be fake which automatically install malware.
You have seen such a case when you try to play a video and it says to update flash to view the content. There is no need for that because as of 2020 Flash will be in of no use.
4-#Keep Java and Flash Up To Date On Your Mac
If you are using Java or flash, then make sure it's up to update.
Apple usually blocks java and flash by default, so you need to be very careful from where you download updates from because the flash has a history when it comes to malware.
5-#Avoid Falling Foul Of Phishing Emails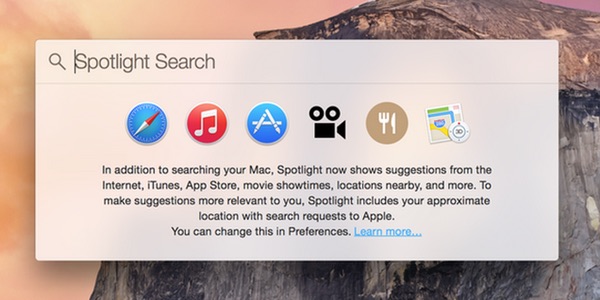 There are a lot of phishing emails so you need to protect yourself from it. You could use third-party software to access it.
6-#Do Not Fall For Facebook Scams
Facebook is a very popular social media in today's generation and Facebook is not behind when it comes to scam.
Sharing your post can sometimes be very dangerous as scammers can somehow access your personal information. So it is best not to post your personal information on Facebook.
Is Antivirus Software Necessary For A Mac?
Having Antivirus is not essential to be installed in your Mac. As we have mentioned above Apple is pretty good when it comes to security, on top of the updates to macOS that will protect your Mac device.
As I said it is earlier it is not necessary to install antivirus, but in some cases, Apple ignores the flaw. So that's where antivirus comes in handy and will give you peace. We suggest you pick Intego antivirus for Mac.
How To Tell If Mac Is Infected?
It is very simple to detect whether your Mac is infected or not. Here's how you can know;
Aggressive web page banners and browser pop-ups recommending software.
Web page text turning into hyperlinks.
Programs appearing that you haven't authorized.
Mac crashes.
Mac runs hot.
Mac speeds up for no reason.
Conclusion!!
So this were some information about Macs Viruses and how you can resolve them by using Mac's security system or different antivirus.
Also what to avoid downloading that might cause viruses