In this article, we will tell you 10 effective and useful ways that can help you free up disk space on your Mac hard drive.
These tricks will be really helpful for you and you don't even need to spend money on buying an external hard drive to get more space.
Running out of storage or full storage can be really annoying at times. You must have a minimum of 10% of space free if you want to run your Mac smoothly.
The 10 ways that we have included in this article are very easy to execute and you won't find difficulty in performing them. 
Let's get started with the article:
Using macOS To Manage Storage:
Apple launched the Streamlined Storage feature with the release of macOS Sierra back in 2016, which helps you to uninstall old files or transfer stuff not required on your Mac to the cloud.
This option is still available while High Sierra and Mojave updates may have improved what you see there, for example, you won't see the improvements here by using iCloud to store desktop or iCloud photo library files on your images, but you may see a large chunks of the "Other" or the "Function" feature.
When you will be running out of storage, you will be notified with a storage preferences' link that allows you to manage storage on your Mac.
Follow the below-mentioned step to access this section without using the direct link:
In the top left corner of your screen, click on Apple Logo and then select About This Mac.

Click on the Storage tab next. This option indicates about the storage you are left with and how much you have used. You can see a bar showing how much space  System, Image, Mail, Apps etc are provided. For later releases of macOS that improved a bit, because so much content can be saved for iCloud today. Around the time we have over 92 GB of images and 738 MB of purgeable content on our 121 GB disk.

Now we run Mojave. Most of our images are in iCloud, most of our files and all of our laptop. This results in the main storage for apps (red, 16.61 GB), photos (yellow, 5.17 GB) and iTunes (purple, 2.29 GB), e-mails (dark blue, 1 GB). Here the big chunk is 47.7 GB. A second volume, which we called Test, is also given just over 15 GB.

Irrespective of what version of macOS Sierra i.e 10.12, 10.13 or 10.14, you need to click on the Manage option. After that you will be taken to another screen where you will be given four options that includes:  Optimize Storage,  Reduce Clutter, Store in iCloud,Empty Trash Automatically. Moreover, a number of extra tabs can be seen on the left hand side of the screen for Documents, Applications, Mail, GarageBand, Trash,  iCloud Drive and Photos.

You can see tabs for iOS files in a more populated Mac. They are helpful when you backup your iPhone or iPad to your Mac. you might find several iOS applications, so you won't need to leave it open to update any of the previously paid applications. iOS devices will use a lot of space so that any free space can be easily gained back.

You will be watching iTunes here, which is jammed with every musical content that you store on your Mac, which will take up lots of GB to keep your music in the cloud if you do not log in to Apple Music or iTunes Match.

You will be able to see many other options, click on any of them to see more information about the file types. Once you are done, click on the recommendation tab on the top left of the list and you will return back to options.
Find And Remove Duplicate Files:
Duplicate files are one of the trickiest things that eat up a lot of space on your Mac and pollute it, and you really need to consider this option if you have been using your computer for a long time.
There are a lot of applications and software available on the App Store that you can download to help you with this task. 
Store In iCloud: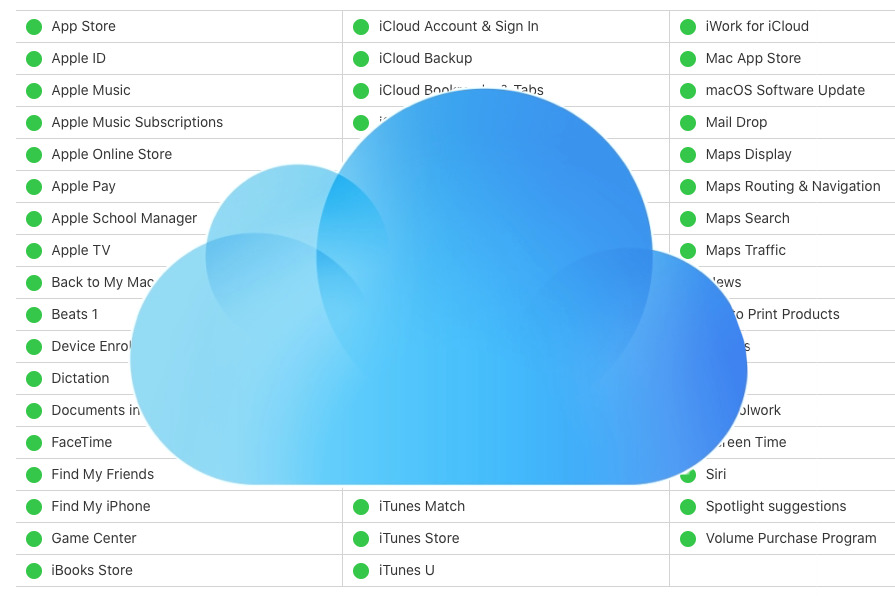 This is one of the best options available for you to store your data on iCloud, but you need to spend some money to avail this.
Although Apple provides 5gb of free iCloud storage, it is not enough for you to use.
Here's how much you need to pay if you want to use more storage;
For 5GB: Free
For 50Gb: 79p/99c a month
For 200GB: £2.49/$2.99 a month
For 2TB: £6.99/$9.99 a month
Now it is possible to share your documents and desktop on iCloud with the help of macOS Sierra.
This allows you to sync files across multiple systems or platforms. Basically, this means that once you store your desktop on iCloud, you can access it on any Mac, iPhone or iPad.
Moreover, there are many other files that you can save on iCloud which includes Pages, Numbers and other documents. 
iCloud is definitely a big deal for Mac users as you can store more on iCloud than on Mac. You just need to turn on the Store in iCloud and all your files, messages and photos will start storing on iCloud.
Clean up iPhone or iPad's Backup for iTunes:
You must have got a huge bunch of massive back up files consuming loads of storage on your mac if you have backed up iPhone or iPad using iTunes. We too faced this problem and surprisingly we were able to clean up over 150Gb of space by identifying and deleting these unnecessary backup files. 
We have provided a path below which you can follow to delete these backup folders manually.
These folders will have random names and you can also delete the folders within these files. Moreover, remember to close iTunes before doing so:
 ~/Library/Application Support/MobileSync/Backup
 If you don't want to do this manually, you can download a trustworthy application that will do this job for you.
This is an easy option and you don't have to struggle. Moreover, this is the recommended option if you are not a tech nerd. 
Delete Photos: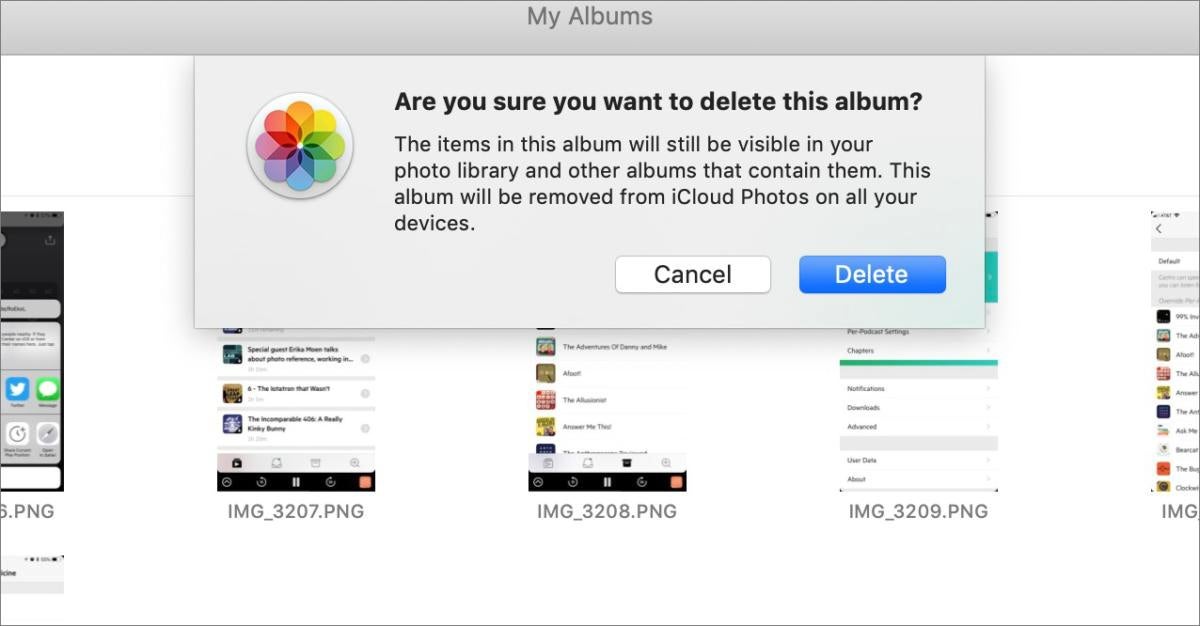 If you don't own an external hard drive or want to spend money buying it, then you can try this alternative. 
It is a common habit of most people to take dozens of pictures in which most of them are not even useful, if you are one of those people then you need to take out some time and delete those unnecessary pictures.
If you have not done this for a long time then this is going to take up a lot of your time but it is worth spending when you will see the results.
And if you don't want to lose those unneeded shots then you can store them on external storage,( we have covered details about this in below point).
Pro Tip: You may notice the files are created by Aperture and iPhoto already laughing on your Mac if you've been a Mac user for some time and at one point if you have switched from iPhoto or Aperture into the Photos app or both.
The two applications saved their libraries in one file in your user directory in Pictures.
The old library files will remain in your Pictures folder when moved to Photos from Aperture or iPhoto, so you now have a Photos Library and an Apertures or iPhoto Library.
If you're never planning to re-use Aperture or iPhoto you may be able to clear their libraries, but in the event of confusion about your Photos and iPhoto library, we recommend archiving them on an external disk only.
(Note-apps access the same pictures so that your entire library is not duplicated, but you do not need associated files).
Moving Photos To External Hard Drive:
This is a better option to free up storage on your Mac if you don't want to delete photos.
We have provided steps below for you, follow these steps to move Photos to an external hard drive.
Close Photos

Then copy your whole Photo Library and move it into an external hard drive.

When the copying process is done, you need to hold down the Option key while opening up the Photos.

In Photos, open Photos, go to Preferences then in General click on Use as System Photo Library.

If you have already activated iCloud Photo Library, then Mac may start working out on which photos are stored in iCloud. However, it will be completed in no time and it will not require a big data transfer.
Clean Out Temporary Files:
Perhaps there are some temporary files that are not useful for you Mac. Often, for no good reason, these files occupy disk space.
Mac OS X attempts to uninstall temporary files immediately, but more files are expected to be cleaned by a different program.
Cleaning temporary files will not automatically speed the Mac up, but some useful disk space will be freed up. 
Your web browser has an integrated option to remove browsing data which can be used to remove a little space quickly — but it is not particularly a good idea.
These caches include webpage files so that your browser will be able to load the web pages more quickly in the future.
Your web browser will start to rebuild your cache as you navigate, and the loading times of your web page will slow as the cache of your browser rebounds. Each browser, however, restricts the cache to limited disk space.
You can see these temporary files via Finder using Go. Navigate to the folder on the menu via ~/Library/Caches to directly access the cache folder.
This will open a folder which has loads of folders within. You can choose these folders manually and delete them. 
Moreover, as mentioned previously, there are several tools available on Apple Store that you can download and they will do the job for you.
This comparatively an easy and quicker option as everything will be done automatically rather than you doing it manually.
One of our recommended applications is CleanMyMac.
This is a great app and one of the best features about this app is that it will give actual names to the anonymous applications.
This helps you to identify the files easily and delete the unnecessary ones. 
Crop iTunes:
The iTunes Library on your Mac can be another place that can help you claim some more free disk space for your system.
If you have stored music on iTunes of several GB size, then you have a few options that you can try. 
You can copy everything from your music registry and link iTunes to it from your Preferences on an external hard drive.
It is perfect if you have a desktop model of Mac but not for the notebook model       
In this case, you can use a NAS box rather than an external hard disk to access your music when connected to your local network.
Another way of subscribing to iTunes Match is to pay £ 21.99 / year.
When you set it up, iTunes Match lets you play all of the songs on Apple 's servers in your iTunes account, which means you really don't need to store it locally at all.
The ultimate option here is to register with Apple Music, Apple's services, which give you access to its entire music library for £9.99 a month, so you can delete all your music from your Mac if all the music you like is on iTunes instead of streaming it from Apple Music. 
You can still download songs for free that were bought from the iTunes Music Store when you subscribed.
But remember that if you don't have iTunes Match, you cannot download songs that you added to the iTunes library yourself and don't immediately throw these CDs out.
If you don't pay anymore, you will not be able to access them.
Clean Up Big Attachments in Mac Mail
If you have been using the optimized mail application on macOS and have the same email account for a long time, then there is a good possibility that a lot of space on your drive is consumed in massive email attachments, sometimes worth a lot of gigabytes so you can check it out while cleaning up your drive.
You can simply modify the mail settings to avoid the automatic download of attachments to save space or use clean up tools to delete them 
You can limit the number of messages that are compatible with IMAP by default, if you use Gmail, to only display the last couple of thousands instead.
Open Mail, go to Preferences, click on Accounts and then select Account Information.
Here you will change the option for "Download attachments" to either "Recent" or "None."
This change of setting might not solve your problem completely but it will prevent emails to set up large space 
If you wish to stop these attachments, then you need to follow the steps mentioned below:
Go to the Mail, then open the folder from where you want to delete attachments. 

To find the longest message, you can set the setting to Sort By Size.

Now, click on message, then select the message, click on Remove Attachments from the menu bar. If you are using IMAP then this will not delete the attachments. 

Repeat the same process for all the messages you want attachments to delete for.
Remove Unnecessary Extra Languages: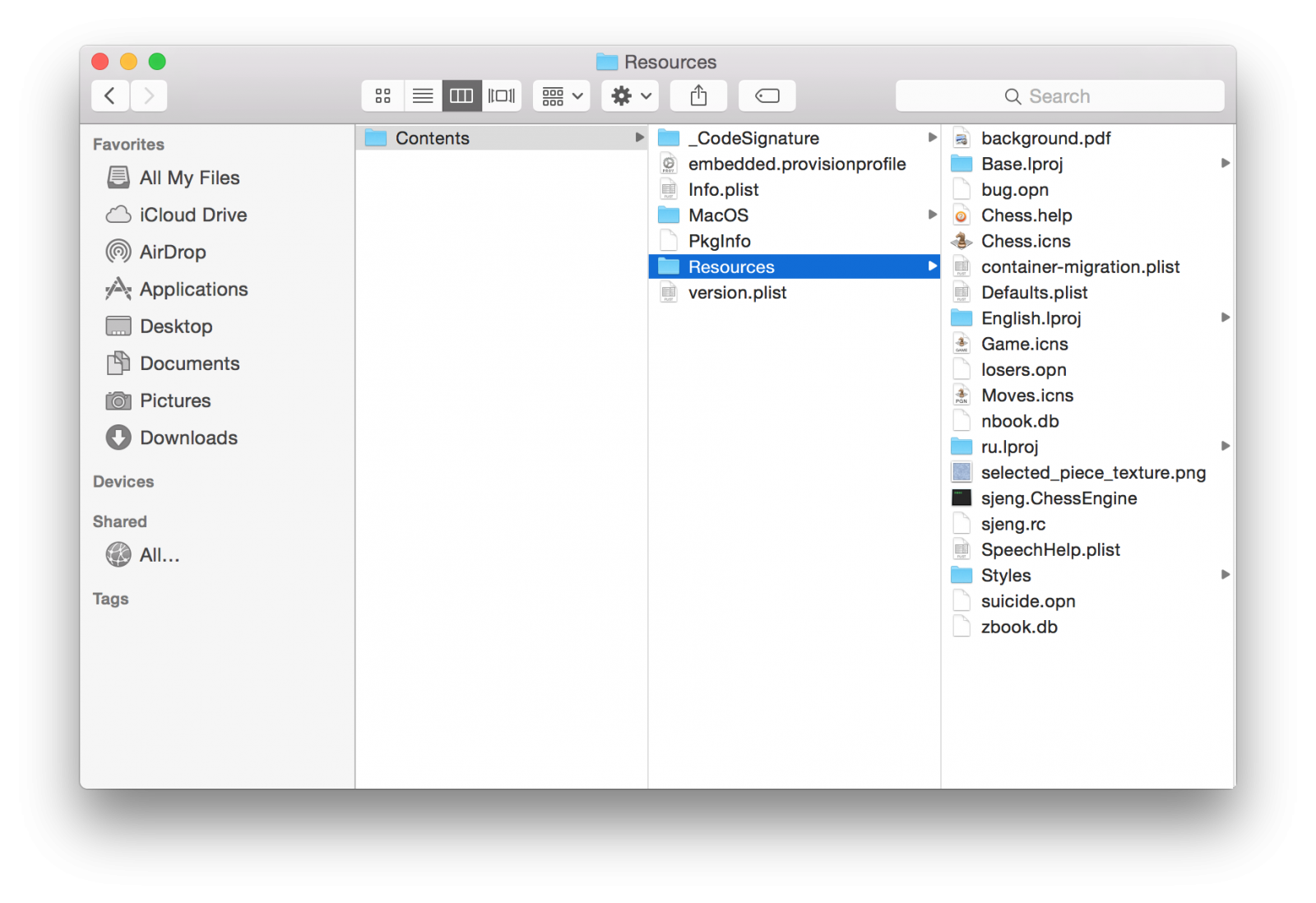 You will find more than 25 languages on your macOS all of which are built-in during installation.
Navigate to System Preferences, click on Language and Region.
Here you will find languages that can be set according to your preference for easy switching if needed.
Many popular apps also support a number of languages, using the Language and Text order to choose one if your main language is not supported by the app.
The only problem is that macOS and other applications are jammed with many other languages if you want to choose one or two. 
You can go to the Resources folder and look up the folders in .Proj if you want to delete extra language files that you know you won't use.
A language file will be given for each of these folders. You will not find difficulty in deleting these folders.  
Wrapping It Up:
There are many other ways that you can use to free up disk space on your Mac but obviously, not all can be included in this article.
Having said that we come to the end of our article, we are hopeful that you have liked our recommendation of the top 10 ways that can help you free up some disk space on your Mac.
Moreover, since we have already mentioned it in many points above, we would like to mention it here too that if you are not comfortable in performing many ways manually then you can download an application that will do the job for you.
It is a better option because if you are not familiar with the functionality then you might end up doing something else.