Are you installing Windows 10?
Do you know all the things you need to do after installing Windows 10?
If you do not know what you have to do after installing Windows 10 then do not worry we will tell you all about it in this article. Windows 10 is a smooth operating system and very easy to install.
But if you want the best experience to come out of Windows 10 then you should learn a few things that you need to do after installing the operating system.
These things will take some time but when they are done, they will enhance Windows 10 experience.
So, let's jump right to the matter and see what these six things are. 
1- Run Windows Update And Configure Windows Update Settings
Although you have installed Windows 10 recently, there can be some chances that some recent updates are pending.
If there are some updates then you should install them immediately, it will increase the performance of your operating system and you will get the latest features and security patches. 
If you do not know where to check Windows updates. Open the Settings app and go to update and security, you will be seeing an option below Windows update, click on it. 
When you enter the page you will be seeing a button "Check for updates", click on the button and give it some time.
After a moment, Windows will automatically start downloading updates. When it is down the computer will prompt a message to restart your computer. 
2- Upgrade Your Hardware Drivers
A device driver is a software which is used for communicating between hardware and operating system, it interfaces and controls how a particular device works when it is connected to the system. 
Drivers are compatible with the hardware and are provided by hardware manufacturers. They work like other software and can sometimes do not match with the current or latest operating system update.
If you keep your drivers updated, this is a better way to make sure that your hardware runs at optimal performance.
Many drivers can be installed automatically by Windows such as mice and keyboard, but other than that you should know how to update other important drivers such as display drivers.
3- Install Essential Windows Software
Windows 10 comes with its built-in basics apps but you should install all the recommended software that an operating system needs.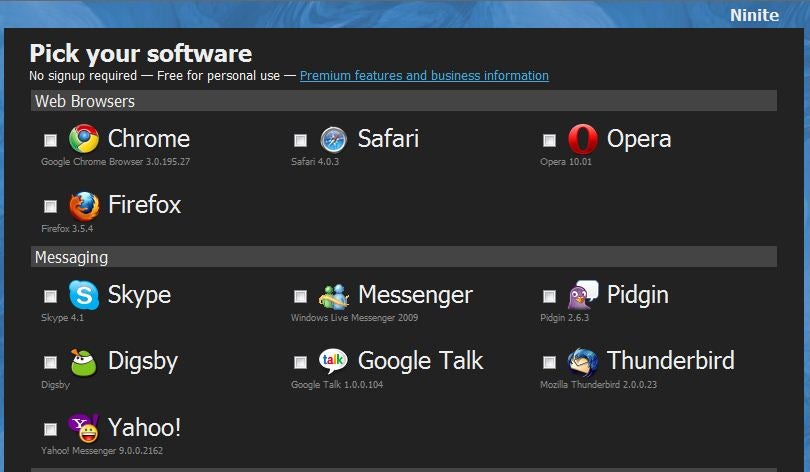 There can be a long list for it so if you do not have any idea of what are the essential software then you should search for them.
However, I would recommend you install anti-virus before you install any other essential software because anti-virus will protect your PC from harmful viruses. 
Some essential software that would be browser, security, image editing, messaging, and much more. 
4- Change Default Windows Settings
Windows 10 advanced settings are not most favorable for every system.
You can modify them at any time but that doesn't mean that they are recommended by the operating system.
There are many things in Windows 10 settings app that needs to be managed.
Let us consider a few recommended settings that should be taken care of after the Windows 10 installation.
Adjust Default Apps
After you have installed all your recommended or your favorite apps. You should put them on the default list.
First, go to settings and then click on the Apps icon, after the window opens go to default app option

After that, select your preferred apps for each category, including Email, Music and Video player, browser and much more
Then, you will see an option below, Choose default app by file type, click on this option, it will associate various programs with other files types, such as PDF, DOCS, TXT and much more
Disable Necessary Startup Items
There are many apps that set themselves to open at the startup, they are useless apps that can take a lot of RAM which means your system will take much longer time to reboot.
After installing the software, you should make sure that specific apps can only open at the boot. For this, you will need to follow these instructions. 
First, open the Task Manager by pressing Ctrl + Alt + Delete altogether on your keyboard or you can use the shortcut which is Ctrl + Shift +Escape

Click on more details to switch on the full view if needed

After that, switch on the startup tab

After that, right-click on every app that you do not want to start at the boot, select disable on the right-click option to prevent it from launching on startup
Optimized Power Plan Settings
Windows 10 power plan settings allow you to modify many aspects of the system that also involves the power usage.
This can help laptop users to save battery life and can be beneficial for Desktop users as well. If you want to modify your power plan settings you should follow these instructions.
First, head to the Settings app, then click on system icon and then click on the option Power options

After that, on the right side, choose additional power settings to open the power options settings section of the control panel

After that, you will be seeing several plans, from which you can choose, including Balanced, Power Saver and High Performance. 

After that, select the plan you want, then click on the button Change Plan Settings to right to tweak it

Choose the amount of time that passes before the screen turns off which means choose the backlight time and the computer goes to sleep. When you are done with it click on the Choose advanced power settings for more options

After that while, you are reviewing everything here, pay special attention to settings under the hard drive, sleep, power buttons and lid, processor power management and display categories

In the end, click OK to save your settings
5- Tweak Privacy System
Windows 10 collects various types of information regarding how you use your system. With this help, Microsoft evolves its products.
However, many people see it as an invasion of privacy.
Therefore, Microsoft has offered yo many settings that you can change on your own which means you have all the rights to keep your privacy and no one will disturb you. 
6- Fine Tune Action Centre Settings
One of the signature features or the advanced feature of Windows 10 is the Action Centre. It is located at the right bottom corner.
It is displayed when you swipe the right side of the touch screen or click on the notification icon which is situated in the right bottom corner of the taskbar.
If you have a portable PC, you can customize the quick action buttons which are situated at the right bottom in the Action Centre Pane.
hide all the buttons that you do not use and make sure to keep all 4 buttons that you use the most at the top row.
It will keep them seen even when the options will collapse to a single row. 
Conclusion!
As we have learned all 6 things that you should do after installing Windows 10. Windows 10 is an amazing operating system that is still at the top of all operating systems.
Microsoft is still updating this operating system and will continue to do it for the rest of the year.
However, they are currently working on another operating system but we do not what this new operating system name is and what features it has.
There are just some rumors lurking around and there are not even interesting that could catch an eye. 
If you have any queries regarding the article or regarding the operating system, feel free to ask. We will be waiting for your comments as we like to give answers to your questions.